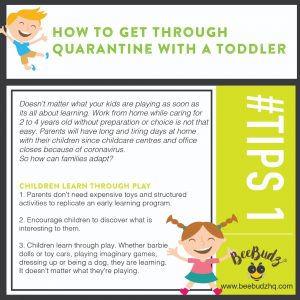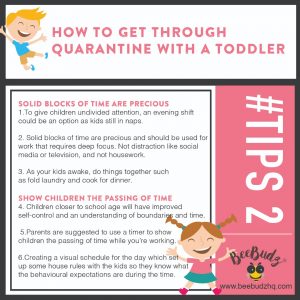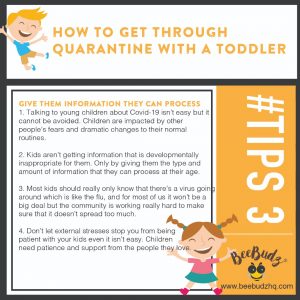 Dear parents,
We understand being 24/7 locked in the house with your toddlers can sometime be very challenging and it may even bring the monster out of you. Well, we certainly don't want that, do we?
So, we gather some tips that may (or may not) help you to breeze through your days during this RMO with your little munckins. Here are the tips:-
Lastly, we wish you love and stay safe, Much Love BeeBudz Bees Team.
Stay safe, Stay at home, fight Covid-19 and WE CAN DO THIS!